Mission 5000 – a community united
13th Sep, 2020 @ 8:00 am

-

18th Oct, 2020 @ 5:00 pm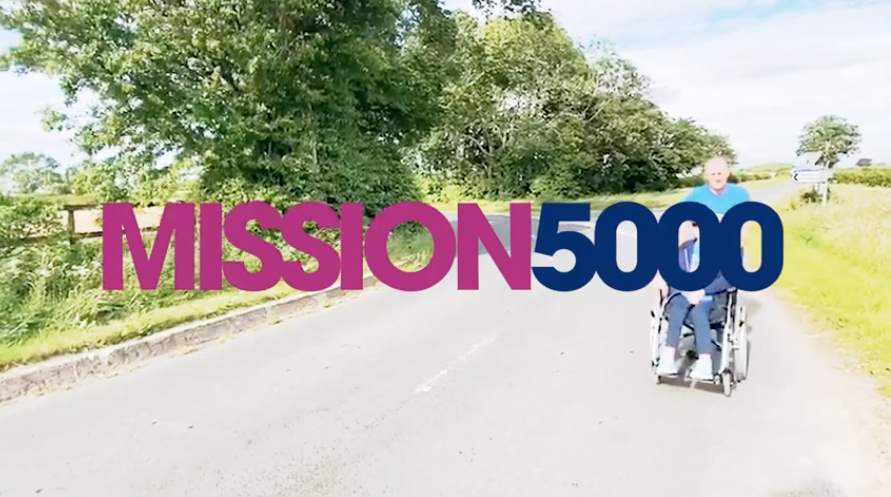 DONATE ON OUR JUST GIVING PAGE
Join us on a mission!
We're on a mission, and we need you to join us. Together we want to cover 5,000 miles, that's a mile for every person living with MND in the UK today. Take part and run, walk, swim, cycle or even scoot however far you can.
Our mission begins on 13th September 2020 and runs for five weeks. Take part and cover as many miles as you can over the period, or on a single day or week. How far will you go?
We expect to lose over £2 million this year due to the cancellation of community and sporting events as a result of the COVID-19 pandemic. But our fight against MND can't be delayed. People affected by the disease need our support now, they need their voices heard today. People facing MND in the future need our vital research to continue.
Every penny raised from Mission 5000 will bring us closer to achieving our ultimate mission; a world free from MND.
What can you do?
The Mission 5000 is a nation-wide challenge, which you can take part as an individual (or group of individuals) directly at www.mndassociation.org/mission-5000.
Alternatively, you can join the Exeter and East Devon's own Mission 5000, whereby you cover a distance of your own choosing by either walking, running, cycling, skiing, swimming, kayaking or by any other activity by 17th October. You can then use this JustGiving page to share on your social media for your friends and family to support you. All funds will go towards care for people affected by MND living in the Exeter and East Devon region.
All you have to do is to pledge a certain distance by submitting any donation to this page (can be £1), track your miles and send us your final total and any images/footage you are happy to be shared online, at mndassoc.exe@gmail.com.
Remember to share a link to this JustGiving page on your social media so that your friends and family can support you and people affected by MND in general.
Will you help us get to the goal of 5000?